The enterprise architect's free toolkit. Do you know of open source tools that are missing from this list? Just add them!


Sep 11, 2015 - archi.cetis.ac.uk -

3366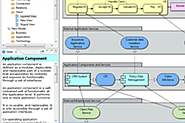 Archi is a free, open source, cross-platform tool and editor to create ArchiMate models. ArchiMate is an open and independent Enterprise Architecture modelling language that supports the description, analysis and visualization of architecture within and across business domains. ArchiMate is one of the open standards hosted by The Open Group.
Sep 11, 2015 - enterprise-architecture.org -

2770

EAS, sponsors of The Essential Project, are pleased to announce the availability of a new range of Essential Support Packs. These packs offer dedicated, premier support for the Essential Toolset in great value bundles. The support packs provide email, telephone and web support for the initial installation and configuration of the Essential platform, as well as technical platform support.
Sep 11, 2015 - archimatetool.com -

2395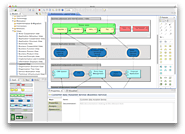 Archi ® fulfils the needs of most Enterprise Architects and associated stakeholders, and has been designed to elegantly provide the main features required for ArchiMate 2.1 modelling and is used globally by banks, insurance companies, industry, EA consultants, training organisations, universities, and students.
Sep 11, 2015 - modelio.org -

2214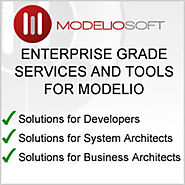 Modelio - The open source modeling tool supporting natively UML and BPMN and providing an extension system to add new functionalities such as code generation and reverse engineering, new modeling languages (SysML, SoaML, ...) or documentation generation. Our Community provides resources and help for Modelio users.
Sep 11, 2015 - adoit-community.com -

2063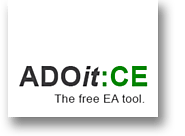 1 Full Access Architect Account - Document, analyse and manage your architecture - Collaborate with the EA team Full set of ADOit Pro features - Visual analysis, web modelling, advanced search, management dashboards
The ADO it:Community Edition is a free version of ADO it - the professional enterprise architecture tool by the BOC Group.
Sep 11, 2015 - projects.eclipse.org -

1758

There are two goals of the Process Framework Project: To provide an extensible framework and exemplary tools for software process engineering - method and process authoring, library management, configuring and publishing a process.
Sep 11, 2015 - iteraplan.de -

1679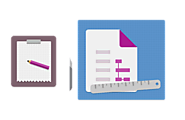 all required elements, their features and links. With iteraplan as a web application you can carry out the maintenance and checks of your data simply and effectively at the same time. You are supported by an adaptable features system. For the continued alignment with other systems, e.g. REST interfaces are available.
Sep 11, 2015 - modelsphere.com -

2048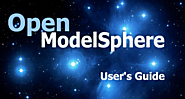 Open ModelSphere is free software; you can redistribute it and/or modify it under the terms of the GNU General Public License as published by the Free Software Foundation; either version 3 of the License, or (at your option) any later version.