Steeds meer producten kunnen worden geïntegreerd met de gangbare helpdesktools.


May 30, 2011 - servicemanagement101.net -

276
For service management professionals who need to design customer relevant and value creating service management initiatives, the service management body of knowledge (SMBOK™), an internet-based subscription service, saves time and effort traditionally required to discover, apply and reap the benefits of best practice guidance.
May 30, 2011 - ismportal.nl -

311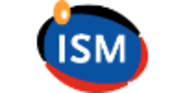 ISM - the key to successful IT service provision.
The ISM method™ is the fastest growing service-focused framework for IT Service Management with an implementation method and support. ISM is aligned with ITIL and ASL but distinguishes itself by means of structure, simplicity, and applicability, and especially because it's not a reference model but an implementation method, and it includes a full-size process model and many support structures for an IT services organization. Many organizations work identically with the standardized ISM framework. If you want to introduce a process oriented approach to IT Service Management, ISM is your solution
May 30, 2011 - mproof.com -

323

In addition to the extensive standard reporting possibilities, Mproof has developed a powerful business intelligence solution; a separate reporting framework for service desks using Clientele ITSM software. The business intelligence tool is aimed at mid tier companies that need more insight into their business than a spreadsheet can provide but without the complexity of an enterprise-level product.
May 30, 2011 - kpilibrary.com -

325
KPI Library is a community for performance management professionals. Use KPI Library to search for Key Performance Indicators by process and industry, ask help or advice, and read articles written by independent experts.
May 30, 2011 - topdesk.com -

315
TOPdesk's Satellite module enables a number of decentralized TOPdesk databases to communicate with one another. This module is an add-on of TOPdesk
May 30, 2011 - dashboard.kpilibrary.com -

279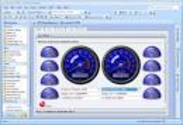 KPI Dashboard is Software as a Service (SaaS) offering that provides business dashboards that visualize performance.
May 30, 2011 - vyomlabs.com -

280

Vyom Labs has developed variety of Add-On solutions that help to get more value out of various ITSM solutions enterprises are using.